The Victoria & Albert Museum has secured the 80,000-piece Bowie Archive for a special "David Bowie Museum London" to reveal the creative processes of one the most influential figures in the history of live and recorded music, film and fashion through the creation of The David Bowie Centre for the Study of Performing Arts, open from 2025. David Bowie continues to influence our design and visual culture and to inspire creatives including Janelle Monáe, Lady Gaga, Tilda Swinton and Raf Simons.
This major acquisition follows on from the V&A's ground-breaking 2013 exhibition, David Bowie Is…, seen by over two million people around the world as part of its international tour, becoming one of the V&A's most popular exhibitions of all time.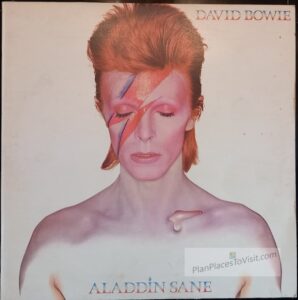 The David Bowie Archive is at the centre of this incredible Study Centre and Storehouse of treasure – a museum dedicated to David Bowie the special "David Bowie Museum London." The V&A opens up its vast stores of Bowie Archive objects in a way which does not exist anywhere else in the world, creating dramatic 360-degree viewing spaces for the public to walk through.
V&A East Storehouse, a new type of museum experience designed within and around the V&A's stored collections, taking visitors behind the scenes, enabling unprecedented access to the nation's collections, in a new purpose-built home for over 250,000 objects, 350,000 books and 1,000 archives. V&A East Storehouse brings together conservation labs working stores, research and reading rooms with galleries, display and performance spaces and creative studios – brought together through an extensive public network centred around the Collections Hall.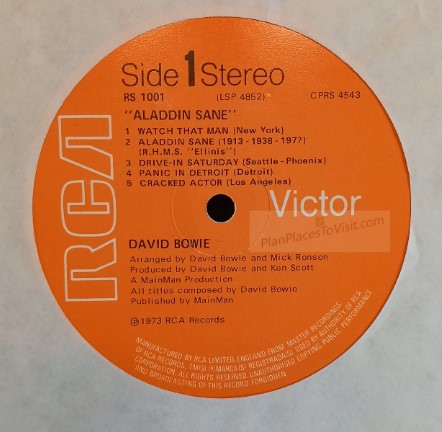 Questions and Answers: Kate Bailey V&A
Kate Bailey has worked at the V&A since 2004. Kate studied History of Art at Warwick University and is the Senior Curator for Theatre and Performance at the V&A Museum and is the mastermind behind the Bowie Museum London. Here's her question-and-answer session about the "David Bowie Museum London"
How did The David Bowie Archive come about?
David Bowie meticulously kept a record, kept his archive. It has come about because of the generosity of the estate and the family, with the support of the Blavatnik Family Foundation. They've enabled us to bring this archive to London to save it for the nation and to provide a centre where we can make it accessible to the public – so it is really a gift from the family, from the estate and a gift from Bowie himself because he kept the archive, he was so creative but as he moved on through his projects he made sure he kept his costumes, kept his photographs, kept handwritten lyrics, so it's a really extensive archive down to him really.
Is The David Bowie Archive a Personal Collection?
Absolutely – it's a real insight into his creative process and he was obviously working in so many different genres and disciplines so you've got the costumes, you've got all the photography, stage designs, films, music videos – the whole remit and you can see how what he was influenced by and how he created completely pioneering work.
Is The David Bowie at the V&A a Large Exhibition?
It's the centre for the study of his collections, so there will be rotating displays – we won't be able to get 80,000 things on display at once but the opportunities for research, for using this archive for future projects and exhibitions are countless so we're just looking at that, but this resource will be there forever, for the next generation of creative pioneers and practitioners. From 2025 onwards anyone can come and visit and we will change the displays and present the David Bowie material and who knows what we will find!
What Bowie items have really caught your eye and what has fascinated you, Kate?
The Bowie Archive reflects his whole career, his life was art. The things that jump out are things that relate to the creative process, those insights into David Bowie's ideas, and imagination – from the creation of the Hero's album cover to the instrument – Brian Eno's synthesizer that they created the album on so it gives us the opportunity to contextualise the incredible legacy and creation. It's great that in the archive we can see these early moments in David Bowie's career where he was really inventing the future already.
David Bowie Fans will come, but do you envisage people will come to research?
Yes, what we've found with the exhibition in 2013 there was a whole trigger of new research into Bowie's impact and legacies. We're opening our whole Storehouse with 5,000 years of global creativity and Bowie is sitting with that, providing free access and free open storage for people to come in to look and study and definitely we're encouraging school groups, creative practitioners and fans to come and look at it to make new perspectives and new avenues of research and try to get that spirit of Bowie and his creativity to the archive too.
The "Bowie Museum London" will be more than objects behind glass cabinets?
Yes, The David Bowie Centre for the Study of Performing Arts is part of the vast East Storehouse which is one of the new sites in the Olympic Park – so it will be the David Bowie Archive which will be at the centre of this incredible study centre and storehouse of treasure across the V&A Bowie Collection and there will be display areas and opportunities for research.
Why 2 years to organise the V&A David Bowie Exhibition?
It's the creating of the centre and then creating access, with the collection itself, and because this is part of a bigger project – a new museum in the Olympic Park and our Storehouse as well, so sorry it is longer than perhaps the fans want!
David Bowie Space Oddity and the V&A David Bowie Centre
Mary Finnegan was David Bowie's Landlady (and lover at the time) and here are some of Mary's recollections in her questions and answers session of 2023 when the V&A announced the "David Bowie Museum London"
Did David Bowie have Marc Bowlan's Stylophone and Pete Townsend's Guitar?
David was my lodger in 1969 when he was about 22-23 and he was absolutely flat broke – he had no gigs he was composing all the time, totally and completely dedicated to turning out new music and I offered him my spare bedroom. I had 2 children and I was a single mum and he accepted that offer for a sort of nominal £5 per week which never actually materialized.
When he first arrived he was carrying a suitcase, a very small one, a 12-string guitar which was given to him by Pete Townsend from The Who and this thing called a Stylophone which was a little oblong box, from Marc Bolan.
He sat in my kitchen, and David said, "Would you like to hear my latest song?" So me and the kids said yes please and he sang Space Oddity and played the Stylophone part of Space Oddity for us, and that was the first time we heard that song – which of course went on to be a great hit.
Is Mary Finnegan on the Recording of Space Oddity?
Yes, the bit in the middle, where the clapping happens because she was in the studio when it was recorded and they all clapped and her hand claps are on that recording.
Who has paid for the David Bowie Museum London Centre?
The acquisition and creation of The David Bowie Centre for the Study of Performing Arts have been made possible thanks to the David Bowie Estate and a generous donation of £10m from the Blavatnik Family Foundation and Warner Music Group. Alongside the creation of the David Bowie Centre, the gift will support the ongoing conservation, research, and study of the archive.
How many Items are in the David Bowie Archive
With more than 80,000 items, the David Bowie Archive traces Bowie's creative processes as a musical innovator, a cultural icon, and an advocate for self-expression and reinvention from his early career in the 1960s to his death in 2016.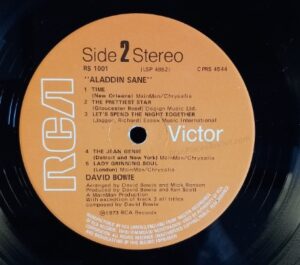 What is in the V&A David Bowie Archive?
It spans David Bowie's career and features Bowie's handwritten lyrics, letters, sheet music, original costumes, fashion, photography, film, music videos, set designs, David Bowie's own instruments, album artwork and awards. It also includes more intimate writings, thought processes and unfinished projects, the majority of which have never been seen in public before.
What are the highlights of the David Bowie Museum London?
David Bowie Ziggy Stardust Costumes designed by Freddie Burretti (1972)
David Bowie Aladdin Sane album and tour creations by Bowie and Kansai Yamamoto (1973)
The Union Jack coat, designed by David Bowie and Alexander McQueen for the Earthling album cover (1997)
Handwritten lyrics for David Bowie songs including Fame (1975), Heroes (1977) and Ashes to Ashes (1980)
Examples of the "cut up" method of writing introduced to David Bowie by the writer William Burroughs
Intimate notebooks from every era of David Bowie's life and career
A photo collage of film stills from The Man Who Fell to Earth (1975-76), directed by Nicolas Roeg, featuring Bowie
Instruments, amps, and other equipment, including Brian Eno's EMS Synthesizer from Bowie's influential Low (1977) and "Heroes" albums
The Stylophone, a gift from Marc Bolan in the late 1960s, used on the Space Oddity recording and played by Bowie in Mary Finnegan's flat, where he was her lodger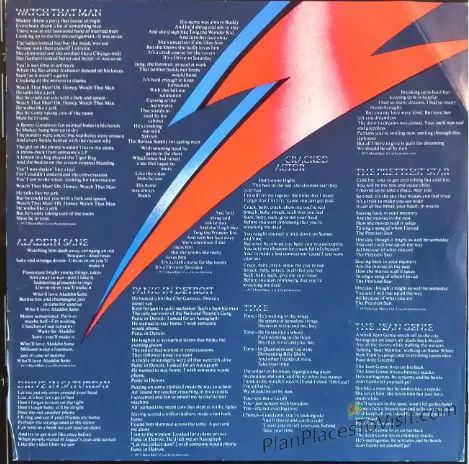 Where is the David Bowie Museum London?
The David Bowie Centre for the Study of Performing Arts (2025) at V&A East Storehouse, is set within Queen Elizabeth Olympic Park. The V&A East Storehouse at Here East is located on the northwest side of the Queen Elizabeth Olympic Park near Hackney Wick and a 10-minute walk from the V&A East Museum. The University College London's Here East campus has proved a huge success and has the V&A, UCL's Bartlett School of Architecture and the University of Staffordshire Digital Institute as tenants. It is also home to BT Sport, Matches Fashion and the studio of celebrated choreographer Wayne McGregor.
The Olympic Park is free to visit every day and with 560 acres, there's always something new to explore including the London Stadium, where West Ham Utd FC has played their home matches since 2016.
When will the David Bowie Museum in London Open?
The David Bowie Centre is due to open in 2025 and is currently under construction in Stratford's Queen Elizabeth Olympic Park, V&A East encompasses two new sites – V&A East Storehouse at Here East and V&A East Museum on the Stratford Waterfront.
V&A East is part of East Bank, the Mayor of London's Olympic legacy project to create a new arts, innovation and education hub in London's Stratford's Queen Elizabeth Olympic Park.
What other exhibitions are at the V&A East Storehouse at Queen Elizabeth Park?
The David Bowie Centre joins the other V&A's Theatre & Performance collections, which include the archives of influential individuals and organisations including Vivien Leigh, Peter Brook, Akram Khan Dance Company, The Royal Court Theatre and Glastonbury Festival.
Live Popular Music at a New Historic English Venue
Live popular music has long been part of British culture from pubs and clubs such as Beckenham's The Three Tuns pub(now called the Rat & Parrot) where Bowie performed between 1969 and 1973 on Sunday evenings to the Royal Albert Hall where David Bowie made his only performance there in 2006.
Following a 19 million pound renovation, the Georgian-era 1799 Piece Hall in scenic Calderdale's Halifax has become a draw for major artists and has attracted many of David Bowie's contemporary artists to perform including Nile Rogers, Sting, and Duran Duran.
The Piece Hall, Yorkshire's No1 secular building with its Italianesque central square, is 100 metres from Halifax Railway Station and served by direct trains from London (Grand Central), York, and Manchester and is in Halifax's architecturally magnificent town centre with its thriving restaurant and craft beer culture, described as "The Shoreditch of the North" by BBC 6 Music.